A Fun Center Opportunity Means Many Franchisee Benefits
Starting your life as a family entertainment center franchise owner is an exciting and rewarding career — and it can be a whole lot of fun, too. We ought to know; Starlite Family Fun Center has been in the business of fun for more than 35 years, and in that time we've seen thousands of happy faces come through our doors. You can, too, when you choose to invest in your own Starlite fun center. And now might be a great time to invest, as the industry is robust and shows no signs of slowing down. But besides pride of business ownership and happy, smiling customers, what does an investment in a Starlite family entertainment center franchise get you? Well, let's take a look.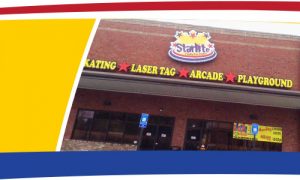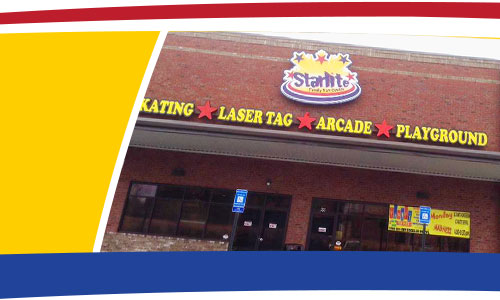 A Business Model That Takes Away Guesswork
Because we've been in the fun business for a long time, we know what works and what doesn't, and we've packed all that know-how into a tried-and-true business model that takes a lot of the guesswork out of owning a franchise business. When you invest in a family entertainment center franchise with us, you immediately gain access to our confidential operations manual to guide your day-to-day business functions, as well as our professional marketing guidance, and powerful brand presence. What's more, you'll immediately be able to capitalize on a variety of revenue streams, including roller skating extras like sales, rentals, and lessons, themed party packages that come in a variety of options to suit all needs and budgets, and a crowd-pleasing menu of meals and snacks that includes pizza, hot dogs, pretzels, popcorn, funnel cakes, drinks and more. Our business model is truly unique and ready for you to utilize as a powerful tool to map out your success.
You Won't Go It Alone
One of the most important benefits of becoming part of the Starlite family is that when you invest with us and begin to build your fun center career, you won't go it alone. We're committed to making sure our franchisees receive thorough guidance, training, and support. That means you'll be able to take part in complete pre-opening training programs, rely on our advice on site selection, equipment, construction, and build-out, count on established vendor relationships and approved technology tools, and receive ongoing assistance, including field visits, refresher training, and remote support. We know how important it is for new business owners to have access to the experience and expertise of others who may have gone there before them, so we're only too happy to help. After all, our Starlite brand is only as successful as each of our franchisees, which means your success really matters to us.
Say Hello to More Free Time
Opening your own family entertainment center franchise with Starlite means many things — a rewarding career in a robust industry, a chance to put smiles on the faces in your community, and an opportunity to stop working for others and be your own boss. And what that might mean is more free time to live your life outside of work. Think about it: being your own boss means you can work as little or as much as you choose. You can take time off when you need to, and go on vacations when you want. When you begin your career as a Starlite franchisee, you'll not only have the freedom to make important personal decisions for yourself, you'll also be able to delegate tasks to others, which can give you the time and opportunity you need to tend to important family priorities.
There are many benefits to owning a family entertainment center franchise. Contact us today to learn more about a Starlite opportunity.